FREE Comprehensive Hearing Exam, plus FREE years' worth of batteries!*
*With the purchase of any hearing device.
As a Doctors Care patient, you automatically get access to our hearing aid discounts—no coupon needed!
A complete hearing exam at Doctors Care is easy and takes less than 60 minutes! Our specialists will assess and diagnose your hearing, review your comprehensive results and determine the best method of treatment for you.
Doctors Care Hearing Services:
Your 60-minute assessment includes a review of your results and a recommended plan forward.
We provide discounts of 30-60 percent off average retail prices of hearing aid devices – which means hundreds or even thousands of dollars in savings. Compare our price to any other retailer – we'll match it or beat it!
Consultations, fittings, fine-tuning, batteries, cleaning and maintenance of devices are included in our full-service program. We offer a wide variety of styles from leading manufacturers to fit your needs and budget. And we have service locations all over the state.
Doctors Care was founded in Columbia, S.C., more than 36 years ago. Our local hearing professionals consider it an honor to care for patients in their own community, and value a long-term relationship with you and your loved ones.
Millions of Americans struggle with hearing loss – including about 1 in 8 people age 12 and older. Diagnostic testing, and professional fitting with hearing aids when appropriate, can make a huge difference in your quality of life.
Perhaps you've been unhappy with other hearing tests and devices you've tried. But you are missing out on a lot if you're not hearing well.
Various conditions or experiences can cause hearing loss. Regardless of cause, your first step toward a solution is a complete examination. Our specialists will determine the extent of your hearing loss through a series of exams. None of the tests are painful or intrusive. The process includes gathering information about your hearing history, using specialized tools to identify problem areas, and evaluating your speech.
Then you'll get a helpful consultation to learn about the test results and discuss the best methods of treatment. If hearing loss is a problem for you or a loved one, Doctors Care is here to help. We can set up an appointment for you in minutes and get you on the path to better hearing — and better overall health!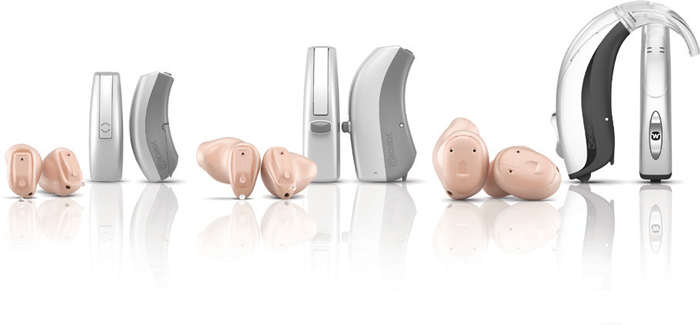 Doctors Care Hearing Centers