FOR IMMEDIATE RELEASE
July 22, 2020
Jill Armbruster
Doctors Care
[email protected]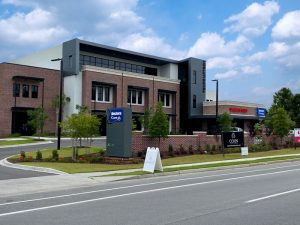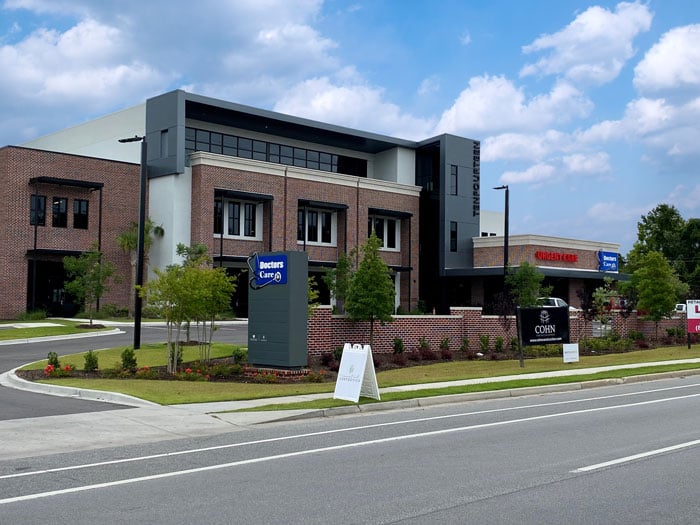 Charleston, S.C. – Doctors Care P.A., South Carolina's largest urgent care company, opened its newest location in Charleston today at 1014 St. Andrews Blvd. Doctors Care West Ashley was built to replace an outdated facility about 2 miles away, and is strategically located to bring modern, convenient health care to the booming West Ashley community.
There now are 10 Doctors Care locations in the Charleston area, and 54 locations statewide.
"We've served the Charleston market for more than three decades now, and our organization has grown and evolved much like the area," said Dr. Curtis Franke, president of Doctors Care. "This beautiful new facility was built to match the modern needs of our patients in the West Ashley neighborhood, and we look forward serving students, professionals and families for their urgent care or occupational health needs."
Doctors Care West Ashley is more than 6,000 square feet, with six exam rooms plus dedicated triage and trauma space, on-site laboratory and X-ray areas. Accommodations are spacious with modern finishes. Patient-centered protection protocols have been strengthened and extra precautions taken in light of the COVID-19 pandemic. These include stringent disinfection policies and physical distancing measures.
Services available at this Doctors Care include:
Online check-in, plus virtual visits at DoctorsCare.com/Anywhere
Coronavirus antibody testing
Coronavirus diagnostic testing (via virtual visits, then referrals to a testing site)
Urgent care for minor injuries (including sprains, fractures, lacerations and burns)
Family care (such as children's physicals, X-rays, blood work and colds/strep/flu care)
Vaccinations (including tetanus, flu, pneumonia and hepatitis B)
Treatment for children age 6 months and older
Occupational medicine, including DOT physicals
College student discounts
If you're headed west on St. Andrews Boulevard, the new facility is located on the right shortly before the Ashley River Road fork. Hours of operation are Monday-Friday, 8 a.m. to 8 p.m., and Saturday-Sunday, 9 a.m. to 5 p.m.
About Doctors Care Urgent Care
Doctors Care, now celebrating its 39th year in business, is a leading health care organization focused on delivering exceptional and convenient urgent care, family care and occupational health services. Its original clinic, opened in Columbia in 1981, was the first urgent care center in South Carolina. Now, Doctors Care is one of the largest urgent care companies in the United States. Its network of 54 clinic locations continues to expand to serve patients who want quality health care that's also convenient and reasonably priced. Doctors Care centers offer online check-in, flexible hours, on-site X-rays and laboratory services, telehealth access and more. Visit DoctorsCare.com to learn more.
###