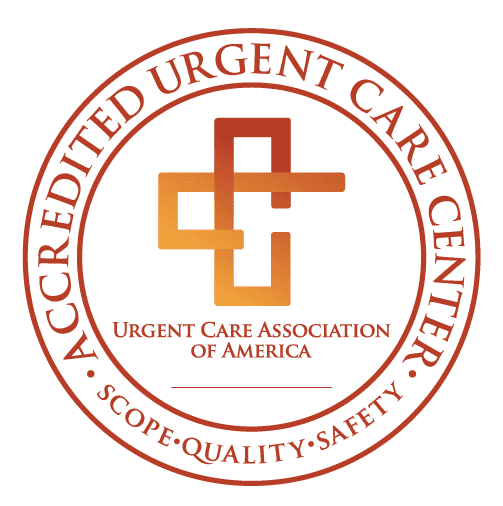 Columbia, S.C. – Doctors Care is pleased to announce that all 51 of its medical centers are among a select group of health care facilities nationwide that have now received the Accredited Urgent Care Center designation.
The accreditation was awarded by the Urgent Care Association of America after a stringent review of each of Doctors Care's clinics. The designation is a promise to patients that they can turn to Doctors Care to treat a range of illnesses and injuries and that they'll be able to find services such as X-rays and laboratory work on site.
Doctors Care, which has 51 centers across South Carolina and Tennessee, was established in 1981 and was the first minor medical emergency center in South Carolina and one of the first in the United States.
Dr. Thomas Gibbons, president of Doctors Care, said the certification will help preserve Doctors Care centers' excellent standards and reputation.
"We are honored to receive this mark of distinction," he said. "This accreditation places our clinics among only a fraction of such facilities in the nation to be recognized for the range and quality of services offered. And we currently hold the only such accreditation in the state. Our organization is dedicated to delivering exceptional urgent care and family care to each and every one of our patients on a daily basis."
The Certified Urgent Care program was established by the Urgent Care Association of America in 1999 to help define the functions of an urgent care center. It helps not only to identify urgent care centers, but to promote and advance them within the health care industry.
About Doctors Care: Doctors Care opened its doors in 1981 as the first minor emergency medical center in Columbia, South Carolina. Today Doctors Care is a premier health care organization proudly focused on delivering exceptional urgent care, family care, preventive and occupational health care and specialty services. Most locations offer flexible hours – including evenings and weekends – and do not require an appointment.
About the Urgent Care Association of America: The Urgent Care Association of America is a membership association for the urgent care industry. UCAOA provides educational programs in clinical care and practice management, sponsors urgent care fellowship programs, funds groundbreaking industry research and has a monthly Journal of Urgent Care Medicine. It maintains an active website and online member community for daily exchange of best practices. UCAOA provides leadership, education and resources for the successful practice of urgent care by its members. For more information, visit www.ucaoa.org.