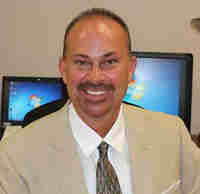 Columbia, S.C. – Kelly Ogden has joined UCI Medical Affiliates as vice president of information systems and technology. He is responsible for designing, directing and maintaining UCI's information systems and technology. This includes all workstations, networks and servers, software applications, data and telecommunications, Internet/intranet and unified communications devices, mobile access and other technologies. He also works to ensure efficient patient registration, patient accounting and electronic medical record operations.Ogden brings more than 20 years of health care IT experience, most recently serving as the chief information officer for UNC Pardee Hospital in Hendersonville, N.C., and as director of information technology at Bassett Medical Center in Cooperstown, N.Y. Prior to that he was the chief information officer and vice president of IT at McClellan Hospital in Greenwich, N.Y., and IT director at Ascension Health in Albany, N.Y.
David Boucher, UCI president and chief operating officer, said: "Kelly has a very long and successful track record. We are truly grateful to have someone of his caliber join our team. I am confident that we'll benefit from his contributions." Ogden holds a Bachelor of Science degree in business management form SUNY Institute of Technology and Master of Science and Doctor of Philosophy degrees in management information systems from Warren National University.
About UCI Medical Affiliates: UCI Medical Affiliates is the nonmedical management company that provides support to Doctors Care, Progressive Physical Therapy, and Doctors Wellness Center. Doctors Care has 51 locations in South Carolina and one in Tennessee, and offers family and urgent care services including on-site X-ray and labs. For more information, please visit UCImedInc.com.